Basildon has many fantastic local archive groups and individuals who do an amazing job of preserving and commemorating our local history, below are to name a few:

Basildon Heritage, Laindon District and Community Archive, Wickford Community Archive, Billericay Community Archive, Basildon History, Basildon Borough History Society.


Facebook too is host to various groups allowing individuals to share local memories such as:

Basildon Memories

,

Basildon, Then, New and Future

,

Basildon Heritage

,

Laindon/Langdon Hills memories

,

Pitsea memories

,

Wickford Community Archive


The Heritage component of the project has been led by members of Basildon Borough Heritage and Basildon History Group while also collaborating with other individuals who have suggested pieces of heritage past or present which has included everything from buildings, monuments and public art. These suggested pieces have also become part of a local list that was initiated by Basildon Heritage which you can view

here

, this is ofcourse a working document.

The heritage side would not have been possible without Ken Porter and Jo Cullen from Basildon Heritage and James Nason from Basildon History Group. We would also like to thank many individuals who supported in various ways from suggesting pieces, sharing photographs, memories, offering thoughts/ideas on the visual as it developed or simply being involved. Thank you so much to Vin Harrop, Lisa Horner, Zelda Jeffers, Roy Davis, Christine Townley, Alan Cox, Matt Kirby, Dave Bourner, Denise Rowling, Eric Lamb, Wendy Bedwell, Tom King, Laura Whiting, Emma Palmer, Peter Hayden (Laindon Picture Theatre), Geraldine Evans (the old barge inn), Richard Feldwick (St Catherines Church, Wickford), Jane Richards (Basildon Holy Cross), Megan Mitchell (All Saints Church, Vange), Michael Hall (Great Burstead Church), Simon Law (St Peters Church, Nevendon), Chalvedon Hall, Cromwell Manor, Tony Quelch (The Forge, Dunton), The Chequers Billericay, The Shepherd + Dog, RamsdenCray, Graham Jones (The church at Gun Hill), Liz Keeble (Vange Primary School), John Seager (Tin Tabernacle, Bells Hill Vange), Dave Marshall (Manor Mission Church Manor Road Laindon), The Gun Inn, Daniel Kelly (St Basils Church), Colin Goodwin (Beehive/Colours), New Holland Tractor Plant (The Onion), Wendy Taylor, Maggie Viney (Basildon Community Resource Centre), Abigail Mills (Festival Leisure) Dean Chapple (Dave Chapple Sculptures), Roger Hobson (Basildon Bell Tower Captain), Shaun Beagle (Bas Sporting Village), Stephen Newman (Wickford War Memorial), Robert Koenig (After the uprising), Sarah Munton (St lukes Hospice) and others to be named soon.

Note: There were many pieces which were suggested, but unfortunately some were unable to be included in the final design due to photo quality, but we have included all below.

Audio Guided Tour

Though buildings, monuments, public art are important elements of our local history, heritage is fundamentally about the people. We will be working with some of the above collaborators and more to create a unique personal audio tour - with each person sharing a short history/description about a piece of heritage in the borough and on the design. The audio tour will be free to download via a QR code upon the screen, and viewers can listen to the audio tour while viewing the screen or take it away with them to explore the borough finding the pieces of heritage which still exist. Alternatively you can listen to the audio tour on this website

here.

We hope the screen and the tour will not just be a way to celebrate our past and present pieces of heritage but also inspire others to learn about the towns unique history. If you have a connection to a particular piece of heritage, and would be interested in sharing a story/history please do get in touch via radionproject@gmail.com


Below are some suggested pieces of heritage - this list below is ongoing
Photo Credit Key
BH - Basildon Heritage Archive
BHG - Basildon History Group Archive
BC - Basildon Council Archive
R - New Photographs taken by Radion
Names of an individual.


St Martins Church, Basildon (R)

Laindon War Memorial (R)


The Crown Hotel (now Miller and Carter) (R)

King Edgars Head by Dave Chapple (R)


Basildon Community Resource Centre, Basildon (R)


St Chads Vange Church (R)


The Memorial Church, One Tree Hill (R)


The Pineapple by William Mitchell (Historic England)
All Saints Church Hall (R)


Wat Tyler Country Park, Heritage Barn (R)


Wickford War Memorial (R)


Barstable Cottage (BH)

The Arts Centre, Basildon (Vin Harrop)

The Old Basildon Library (BH)

Brooke House, Basildon (R)
Basildon Hollywood Sign (R)
Victorian Post Box, Laindon Common, Little Burstead (BH)
Basildon Hospital (R)
Pitsea War Memorial (R)
Five Bells Public House (now Harvester) (R)
Gordon Hall, Vange (R)
Laindon Park Primary School (R)
Old School, Bowers Gifford (R)
Pound Lane Mission Church (R)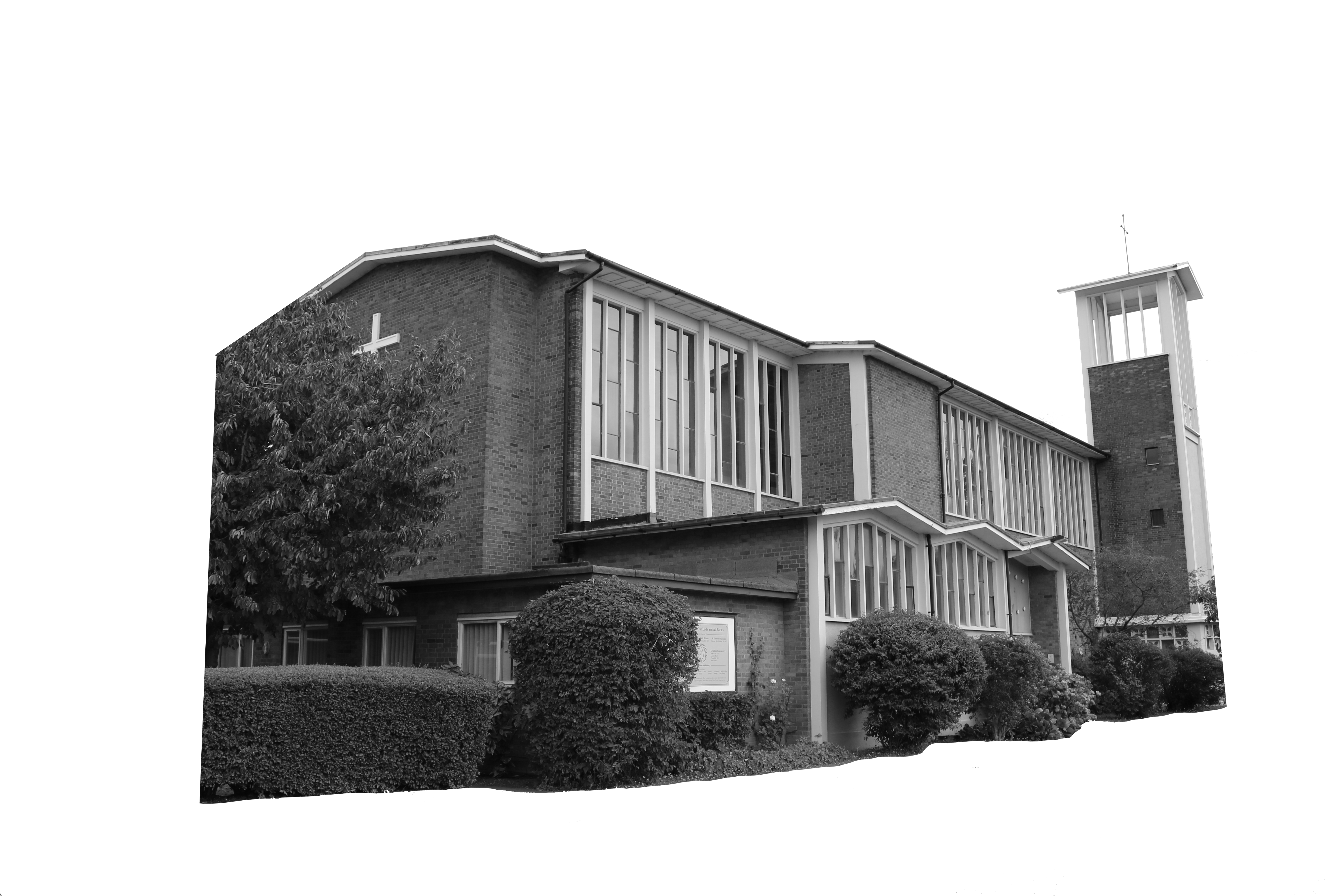 St Basils Church, Vange (R)
The Church at Gun Hill (R)
Tin Tabernacle - Bells Hill, Vange (R)
Festival Leisure (R)
Basildon Bus Station and original tiled mural c1965 (BC archive)
Basildon Development Corporation Offices c1960s (BC archive)
Laindon Health Centre c1972 (BC archive)
Old Basildon Market c1959 (BC archive)
Redgrave Road c1951 (BC archive)
The Crane pub c1954 (BC archive)
Basildon Post Office c1910 (BH archive)
Bromfords Farm, Nevendon (BH archive)
Broadway Cinema, Pitsea (BH archive)
Basildon Holy Cross 1200s (BHG archive)
The Old Basildon Rectory c1960s (BHG archive)
The Chequers, Billericay (BHG archive)
Billericay Windmill (BHG archive)
Great Burstead The Kings Arms (BHG archive)
Laindon Hall c1942 (BHG archive)
Laindon Watch House Farm c1920s (BHG archive)
Little Burstead Wheatsheaf 1700s (BHG archive)
Pitsea Train Station 1855 (BHG archive)
Ramsden BellHouse Hall 1500s (BHG archive)
Ramdsden Cray Shepherd Dog - 1781 (BHG archive)
Vange Hall - 1700s (BHG archive)
The Woodsman by Dave Chapple (BH archive)
Laindon Ponds Farm (BH archive)
The Crane pub (BHG archive)
Forerides (BHG archive)
Billericay Chantry House (BHG archive)
Fortune of War c1920s (BHG archive)
Nore View (BHG archive)
Basildon Town Centre 1960s (Denise Rowling)
East Walk 1960s (Denise Rowling)
St Nicholas Church, Laindon (R)


Laindon Railway Station (R)


The Sundial by Wendy Taylor (R)


Manor Mission, Manor Road, Laindon (R)


The Forge (Blacksmiths), Dunton Road (R)


Old Laindon High Road (BH)

The Onion (water tower), Basildon (R)


Basildon Sporting Village, Basildon (R)


Vange War Memorial (R)


Watch House Farm, Wash Road, Laindon (R)


After the uprising by Robert Koenig (R)


Billericay High Street (BH)

Laindon Picture Theatre later known as Radion (Peter Hayden)

The Mother and Child by Maurice Lambert (R)


The Echo, railway bridge, Basildon (R)

Basildon Fire Station Tower (R)

Pitsea Primary School (now Maple Grove Primary) (R)
The Great Chalvedon Hall (R)
Great Burstead Church (R)
Nevendon Hall (R)
Pitsea Hall (now Cromwell Manor) (R)
Prince of Wales (now Noak Bridge Pub) (R)
St Peters Church, Nevendon (R)
The Rectory, Bowers Gifford (R)
Vange Primary School, Vange (R)
Basildon Tractor Plant c1965 (BC archive)
Basildon Train Station c1974 (BC archive)
Brooke House (BC archive)
Pitsea Domes c1969 (BC archive)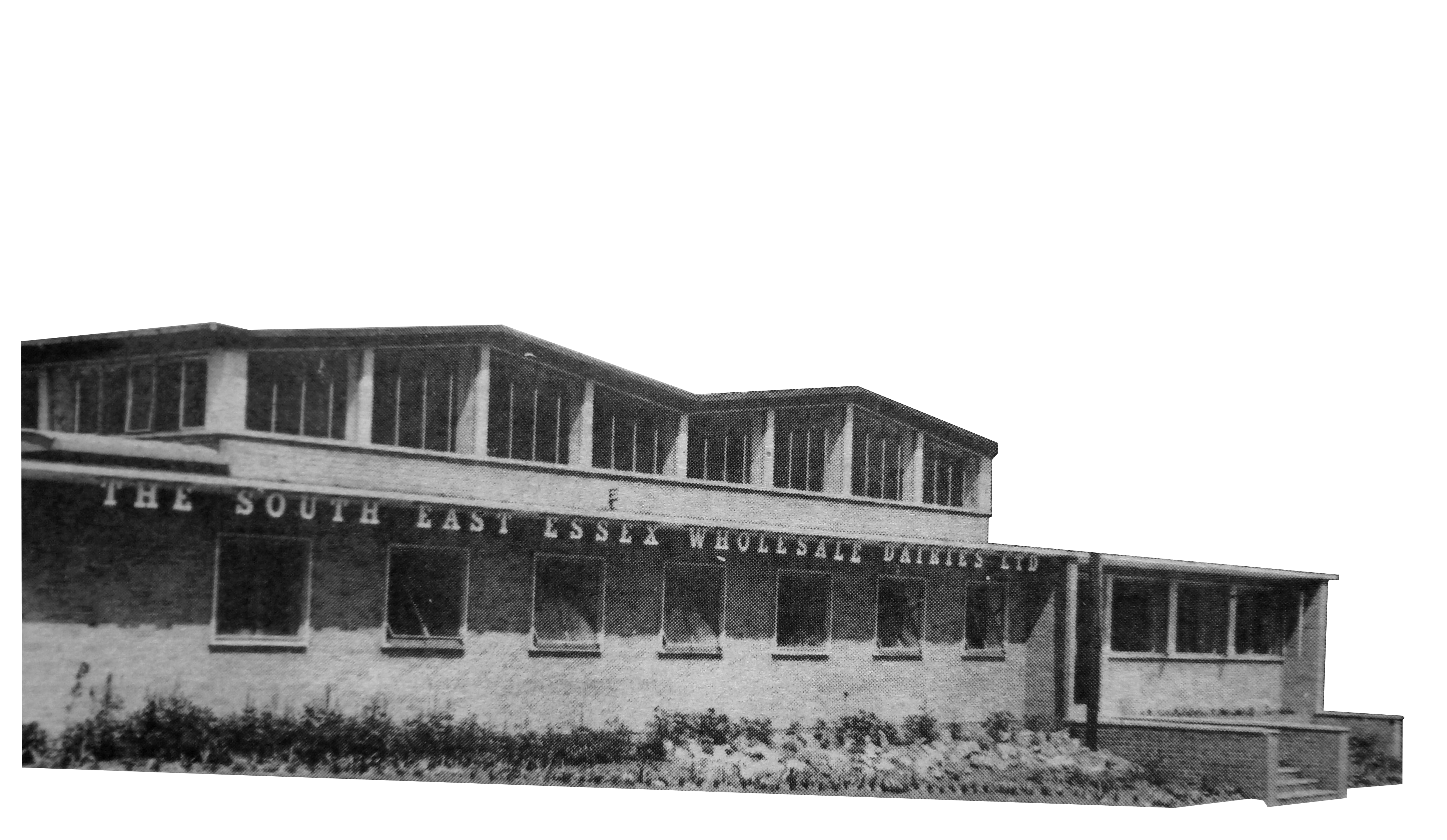 South East Essex Wholesale Dairies c1951 (BC archive)
Barstable Hall c1961 (BH archive)
Billericay Rising Sun c1920s (BH archive)
Gun Inn, Bowers Gifford (BH archive)
Railway Hotel Pitsea c1930 (BH archive)
Basildon Store, church road, c1920s (BHG archive)
Man Aspires by A.J Poole (BHG archive)
Billericay Police Station (BHG archive)
Southfields Farm c1965 (BHG archive)
The Haven, Dunton, c1930s (BHG archive)
Honeypot Lane Bungalow - c1900s (BHG archive)
The Crown Hotel, Langdon Hills c1850s (BHG archive)
Lee Chapel, The Chessmen by William Mitchell (BHG archive)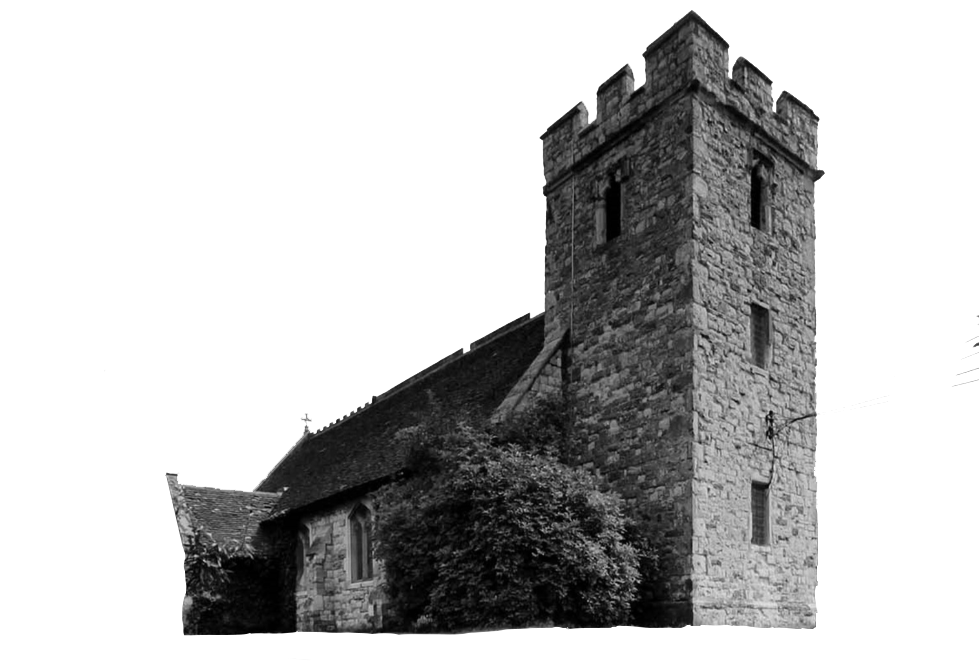 St Michaels, Pitsea, 1600s (BHG archive)
Ramsden Bellhouse Mary the Virgin Church 1400s (BHG archive)
Shotgate Village Sign (BHG archive)
The Old Barge Inn - 1840s (BHG archive)
Wickford Castle Hotel - 1828 (BHG archive)
Wickford White Swan Hotel - 1925 (BHG archive)
Winston Social Club, Laindon (BH archive)
Stockwell Hall (BH archive)
Wickford Milestone (BH archive)
East Square (Lisa Horner)
Goldsmiths (BHG archive)
Fryerns Farm - pre 1777 (BHG Archive)
Prince of Wales, Laindon (BHG Archive)
Pitsea Police Station (BHG Archive)
St Martin's fountain 1961 (Denise Rowling)
Basildon Shelley Road later Clay hill Road Bridge looking north 1950s (Denise Rowling)



Basildon Skyline; Photo Montage of Basildons past and present heritage
As pieces of heritage are nominated we are able to create mock ups and different designs versions of the screen. The idea is that the design will evolve over time, allowing different interpretations. Though we understand we will never be able to include everything, we do hope the final design, will represent the vast history the borough hosts and be geographicaly inclusive of all towns within the borough. To view more design examples please click here