Radion is a collaborative project that explores Basildons past and present with a focus on nature and heritage within the borough.

Basildon Borough History Group, Basildon Heritage, its volunteers and local people have been suggesting pieces of heritage past and present that they believe should be celebrated and remembered within the Borough. A broad range of archival and present day photographs have been selected to create a panoramic visual depicting an alternative skyline of Basildon's heritage past and present from a chronological perspective.

Ten Local primary schools including Ryedene, Lee Chapel, Millhouse, Fairhouse, Pionner, Janet Duke, Noak Bridge, Great Berry, Northlands and Ghyllgrove Primary School have all been exploring the importance of Nature within the borough. There students have been undertaking group conversation around the environment and local green spaces while exploring leaf identification and experimenting with leaf rubbings. Each student created an impressive amount of rubbings, with their favourite being scanned and will become a part of the nature side panorama depicting key green spaces around the borough. The students also created wonderful paper based woodland panorama which were displayed at the schools.

Both panoramic images will be displayed on a lenticular screen as part of the new cinema in Basildon. Accompanying the lenticular screen will be two interactive QR codes one exploring Basildons vast history of musicians past and present and the other a local guided tour of each piece of heritage included on the design.

The Radion Project is funded by Basildon Council.

Image above: Radion Project takes its title from the old Laindon Picture Theatre, which was later called Radion. Photograph courtesy Peter Hayden and you find more info about the image here


Local Press

Basildon's optical illusion display to mark town's growth - click

here

Old cinema remembered in new Basildon community project involving local schools - click

here

Community project to explore Basildon's past and present - click

here

Believe in Basildon - Spring Magazine - pg23 - click

here

Radion Project by Lisa Horner - click

here

Community project to explore Basildon's past and present by Gateway Radio - click

here

Behind the scenes of upcoming promo film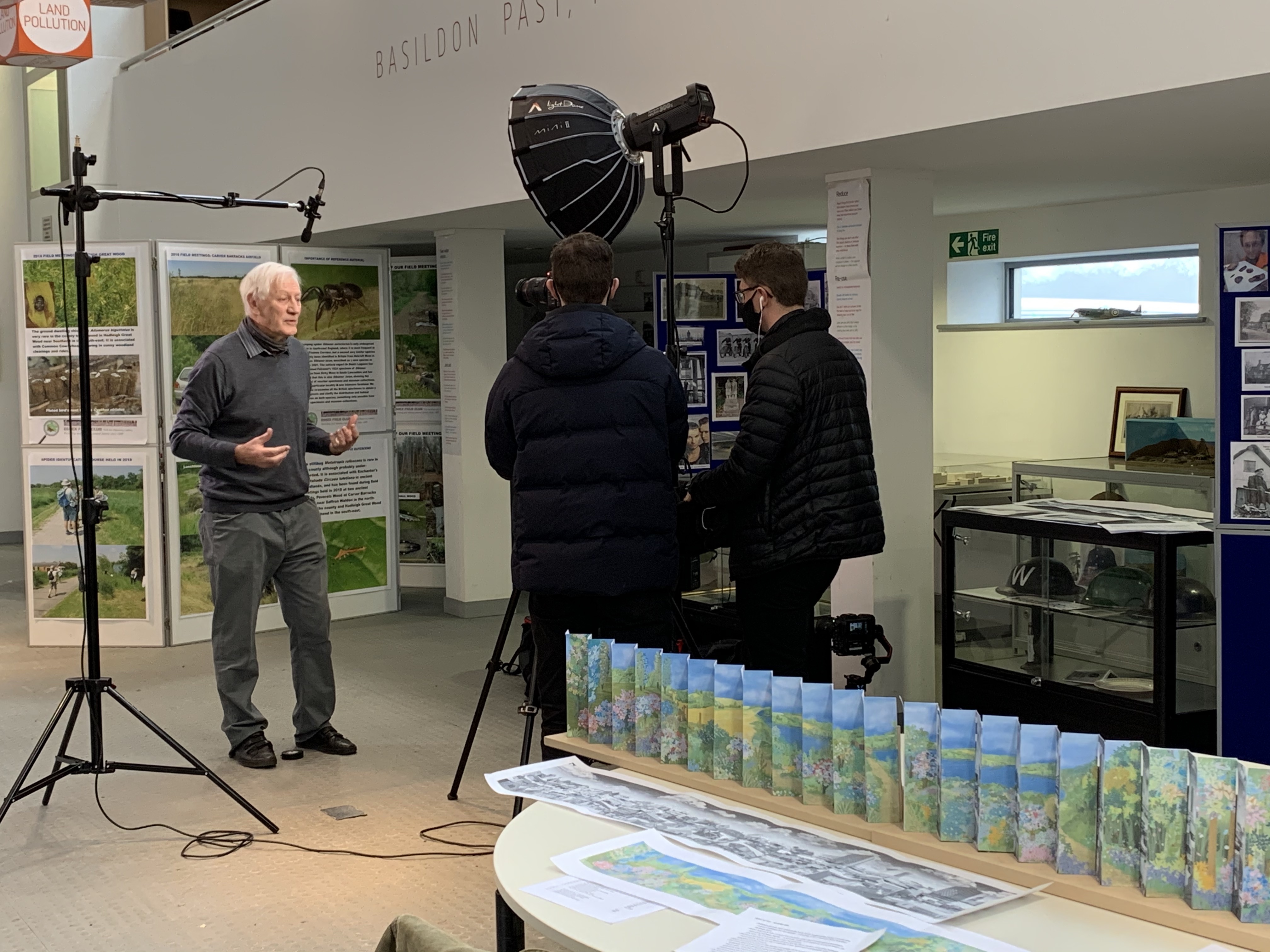 Ken Porter, Chairmen of Basildon Heritage (left) and Debbie Clark, Art Lead at Lee Chapel Primary School (right)